Sitting all day can wreak havoc on your body. That's why I always say, move it or lose it. If you have a desk job, try to get up every hour and walk around for a few minutes.
If that's not an option, believe it or not, there are many stretches you can do while sitting right in your chair. Here are the four best yoga stretches to do when sitting.
1. SEATED FORWARD FOLD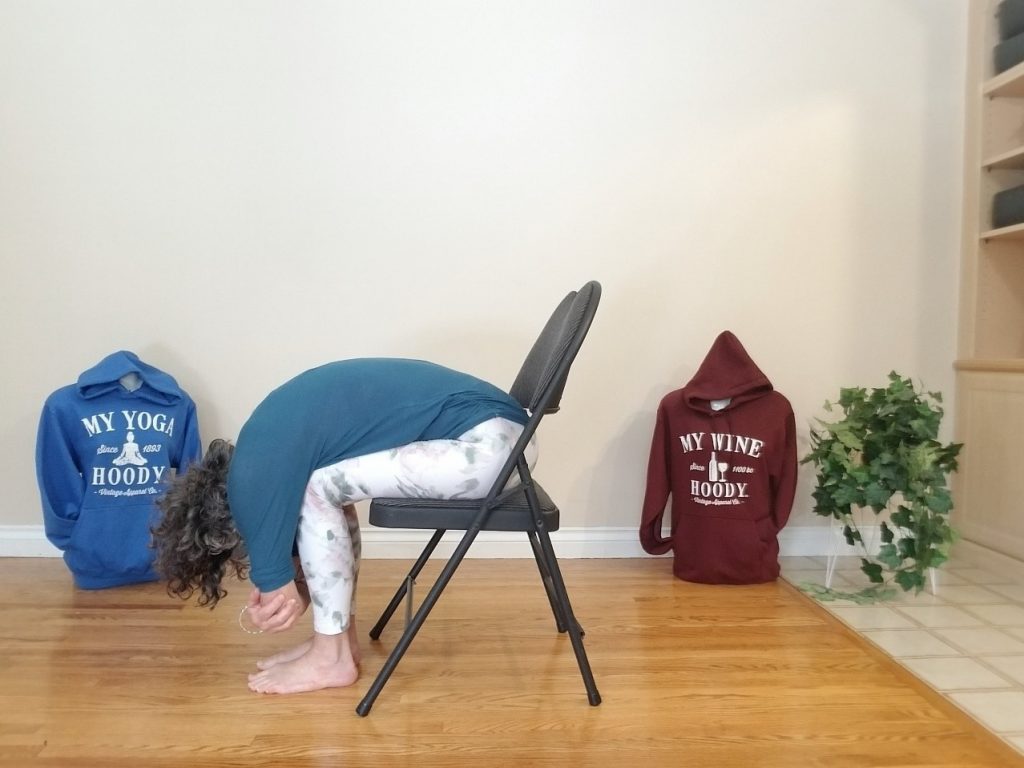 With your feet flat on the floor and your back against the chair, take a deep breath in. As you exhale, hinge at your hips as you bring your body forward to rest on your thighs.
Relax your upper body, allowing your head to drop down, looking back at your legs, arms dangling, or holding onto your elbows.
Breathe as you come back up, placing your hands on the chair for support if needed.
2. SEATED CAT COW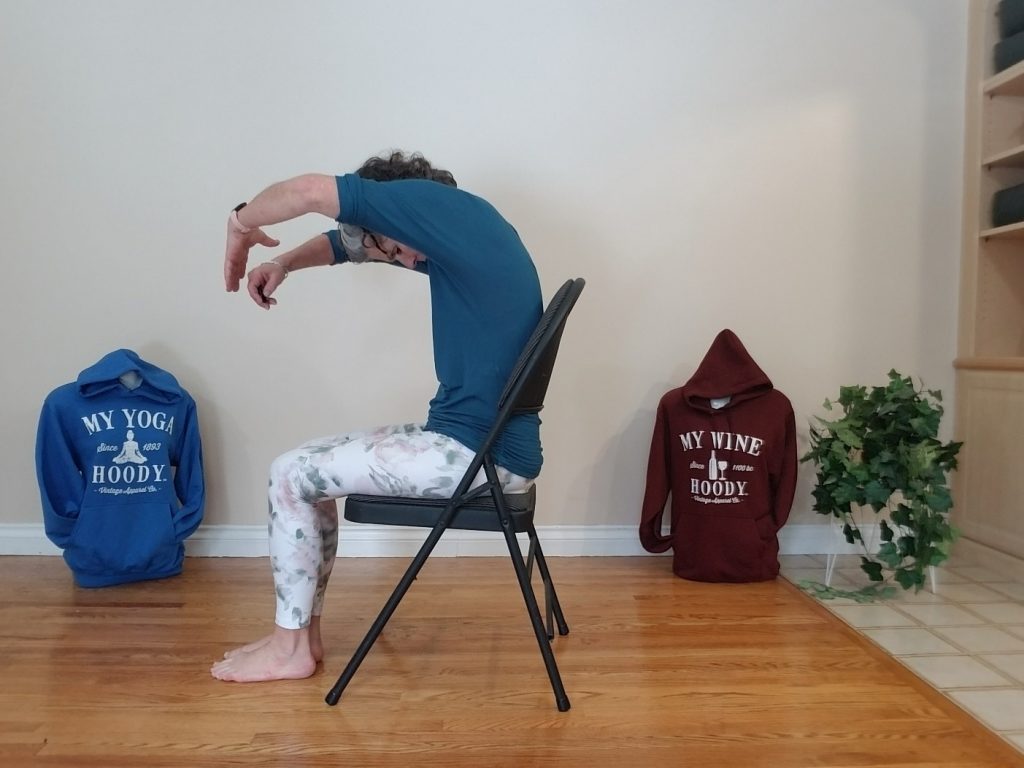 With your feet flat on the floor, sit with your back against the back of your chair. Extend your arms out in line with your shoulders.
Take a deep breath in. As you exhale, bring your arms forward as if wrapping them around a giant beach ball. Arch your back and drop your chin to your chest.
Then as you inhale, release your arms, bringing them up to come behind your head. Arch your back slightly, bringing your chest forward. Do eight of these slowly.
3. SIDE BENDS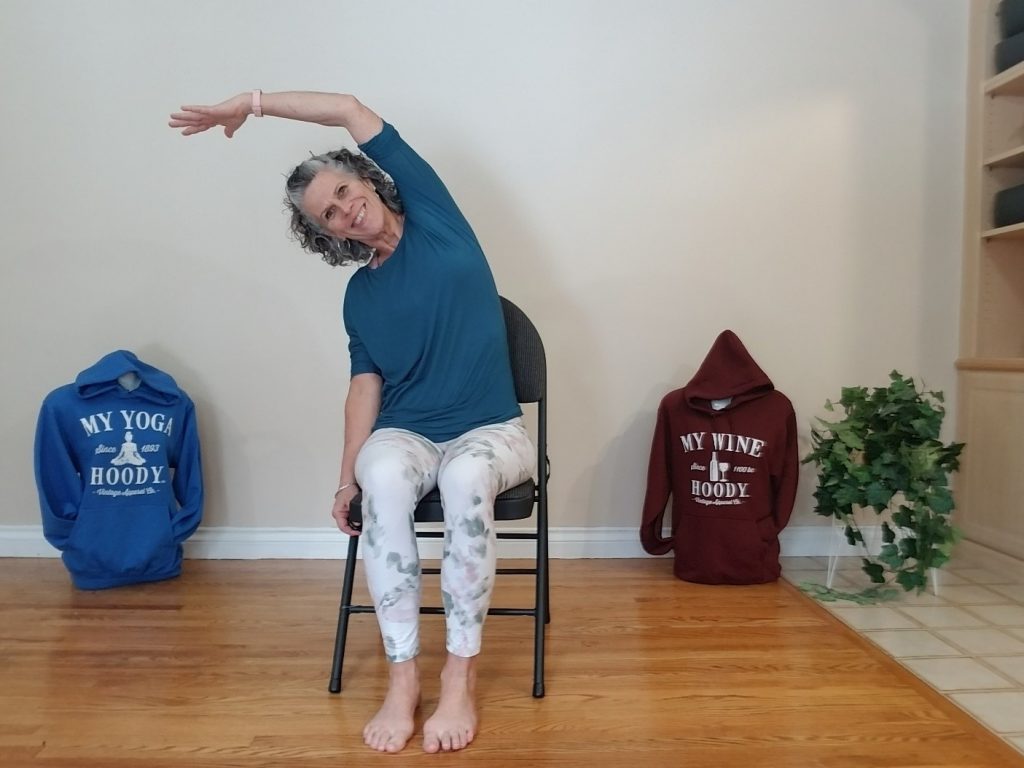 With your right arm by your side or holding onto your chair, inhale, bringing your left arm up.
Exhale as your reach your arm over to the right. Keep both sitting bones on the chair.
Repeat the same thing on your other side.
4. SEATED TWIST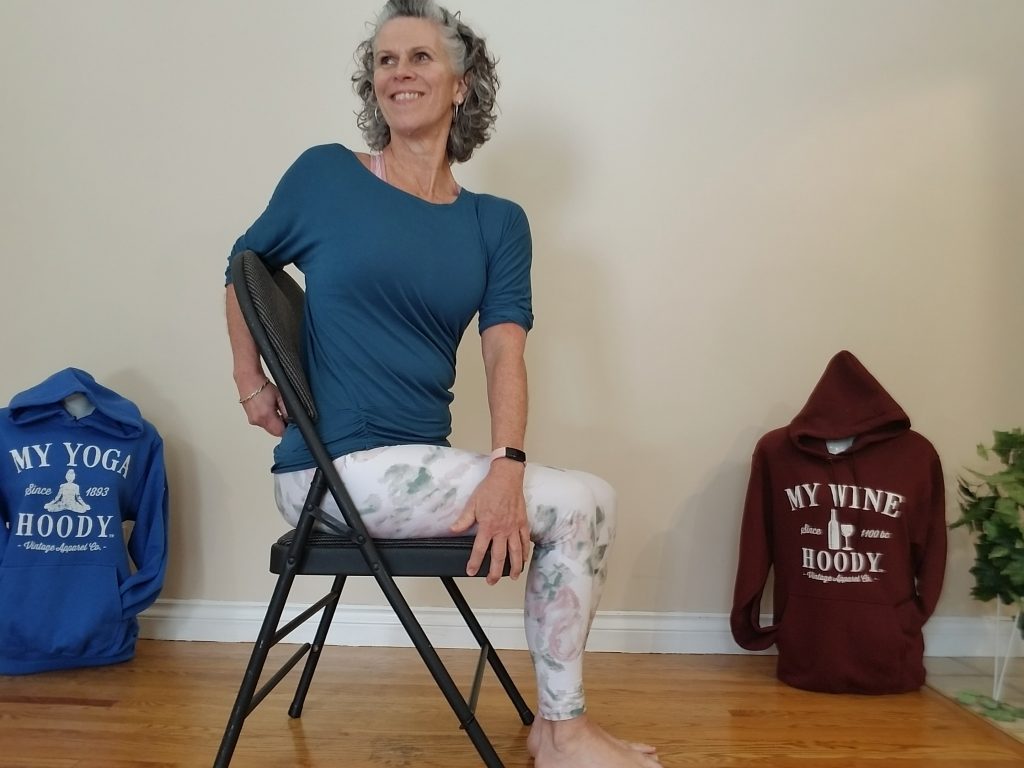 With feet flat on the floor and back against your chair, take a deep breath in, and as you exhale, twist to the right.
Bring your left hand to rest on your right thigh and your right arm over the back of the chair (if able). Take five breaths.
Take another inhale, and as you exhale, unwind yourself back to centre. Repeat to the left.
While not as good as a full yoga class, doing these yoga stretches daily will help you feel better after a long day of sitting or computer work.
Enjoying these stretches and want to take things to the next level? Join us for a virtual yoga class.