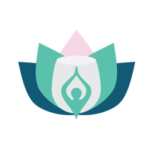 Welcome to Yoga Now Brooklin
Join Mary for either online or in person Yoga.
We are a boutique yoga studio with a sense of community and a sense of belonging. 
Find calm, grounding and relax while stretching and strengthening both your mind and body.
Yoga is for EVERYONE! 
Regardless of your age, weight or ability. It's your body, your life and YOUR yoga! 
"Mobility can be like your imagination, it did not get worse because you got older.
It got worse because you stopped using it"
(Scroll down to read our testimonials below)
Give the gift of Health & Wellness with a Gift Certificate. Contact Mary at

[email protected]

or call/text 905-655-1971 to make arrangements.
Sign up here for weekly tips and inspiration and your first class with Yoga Now Brooklin is free
"Take a few extra minutes to enjoy happiness"

"Like so many others, during the pandemic lock down I became physically inactive. I was starting to feel every joint in my body aching. I was also craving a social connection that I enjoyed pre-pandemic. Then I booked a yoga class with Mary Vezeau and the realization of just how "unfit" I had become in the first 5 months of lock down/pandemic was startling! It was then that I knew that with Yoga Now Brooklin and Mary leading the way with her yoga classes, I had found the key to returning to fitness and enjoying that social connection with her and our fellow yogis. I HIGHLY recommend joining in online for Mary's classes. She observes and assists us just as if it were a real live class and it is a warm, non-judgemental and inviting atmosphere. If you are like me and need the connection and commitment of attending yoga classes with the personal interaction of others, I ask you "What are you waiting for?" Thank you Mary for providing a great online yoga atmosphere! Here is to Fitness, Fun and Feeling Great again!"
"I have been taking live online yoga classes with Mary from Yoga Now Brooklin for most of the quarantine. It is so easy to go to a quiet room and take one of her classes.
Mary takes us through many stretching, strength building and balance exercises/poses. I always feel so much better mentally and physically after each class.
Mary is a very positive, enthusiastic and knowledgeable instructor. Perfect for all levels of yoga from beginner and up."
"I have been doing yoga with Mary for over 2  years. Prior to that I had not done yoga for a few years, but Mary made it easy to get back into the swing of it very quickly.  She has been amazing!
She changes up the "program" each time just a bit – so you have the comfort of doing things you're familiar with while adding in new poses to make it interesting.  She is encouraging but also lets you choose your own comfort level – never to the point of being in pain.
I didn't realize how much I was getting from her sessions until I missed a week and could really feel the difference in my muscles from not having the stretching.  In addition to being a great instructor, she's also a lot of fun – it is a relaxing, enjoyable experience.  I thoroughly recommend giving Mary's studio a chance  – you won't regret it!"
"Absolutely recommend. Mary is completely focused on making this YOUR yoga. Mary works with your body and ability making sure you get the most from your yoga practice without pain. Classes are challenging and vary in focus keeping them fresh. Mary works to bring the mind and body together in a comfortable and relaxing environment. A must try."